Success Stories
See the stories that make our mission worthwhile. Read the real accounts of locals who have benefited from the services offered by Mission Outreach Of NEA and how the "Mission" has empowered them to become self-sufficient once more. Together through our efforts, we can change lives and create a positive, forward-moving future.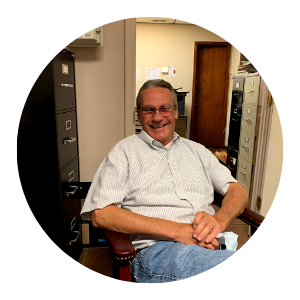 Patrick Drennen's Story
I came to Mission Outreach looking for a roof over my head. I was having issues with my family and suddenly found myself homeless. Mission Outreach gave me shelter and they provided me with resources that eventually helped me move out on my own. If I could tell people seeking help from Mission Outreach one thing it would be to utilize the resources that they offer. If residents would take advantage of what Mission Outreach has to offer, then they will help you do anything.
They helped me get my social security and disability, SNAP funds, and insurance. I also experienced some health issues while at Mission Outreach which caused me to need a couple of surgeries. They played a big role in helping me recover from those surgeries. Once I learned to use Mission Outreach's resources and saving money, I stuck around a little longer to help out the Mission. Soon after, I was able to save up enough money to buy a car, put a security deposit down and first month's rent, and live on my own.
Latest reviews for
Mission Outreach of NEA